Searching VinAlert BASIC Report database for ZAPM459L5F5100055...Done!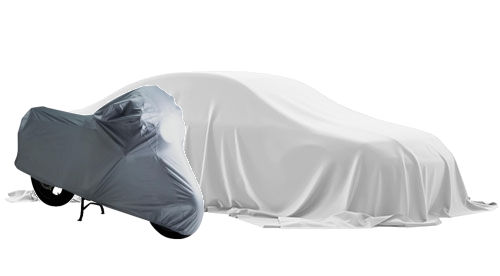 (Image for illustrative purposes only)
| | |
| --- | --- |
| Make: | Vespa |
| Model: | GTS 300 Super |
| Model Year: | 2015 |
| Assembly Country: | Italy |
| Style: | No data |
| Trim Level: | No data |
| Engine: | No data |
Database
Search Result
Manufacturer Buyback (Canada Lemon):
Passed!
Recall Check:
Possible Recall Data Found. More details at Recall Database here and Recalls from NHTSA here.
Salvaged from Crash-Testing:
Passed!
Active Auction Listings:
Passed! This VIN is not Currently listed on the IAAI or Copart Salvage bidding Auctions.
Repair-Risk®:
Very Low Risk: Buying a 4 year old car is great. Just set aside a budget for the rear break drums, Transmission fluid (automatic cars), Valve clearance, and possible new tires.
Canadian Theft Database:
Passed!
Bonus: Ontario Canada Emission-Testing:
Could not find data in Ontario
Bonus: Georgia DMV:
No data at Georgia DMV
Bonus: Florida Theft:
Florida database for stolen cars here.
Bonus: North Dakota DMV:
No data at North Dakota DMV
Bonus: Michigan Abandoned Autos:
Vehicle Reported as Lost in Michigan.
Bonus: Illinois DMV:
No Title Data in Illinois DMV
Bonus: Ohio DMV:
No Title Data in Ohio.
Bonus: Florida Title info:
No Title Data in Florida.
| Autocheck Number of Records | Carfax Number of Records | AirBag Deployed | Is Lemon | Flooded | Odometer Issues | Branded Title |
| --- | --- | --- | --- | --- | --- | --- |
| found 13 | 0 | Passed! | Passed! | Passed! | Passed! | Passed! |
Theft, Flood, and Salvage Results:
| | |
| --- | --- |
| Theft Record | ZAPM459L5F5100055 has Not been identified as a vehicle listed in the USA Theft Records database. |
| Flood / Salvage / Total Loss Record | ZAPM459L5F5100055 has Not been identified as a vehicle listed in the USA Total Loss Records database. |
0