-Get Another Copy of Your report here.
-Never received your email?
Call Toll Free:
1-800-390-6035 Tell them to open a support-ticket and include the VIN
-How to get to the Customer Area:

Step 1: Open your payment receipt Email.

Step 2: Click the link as shown below.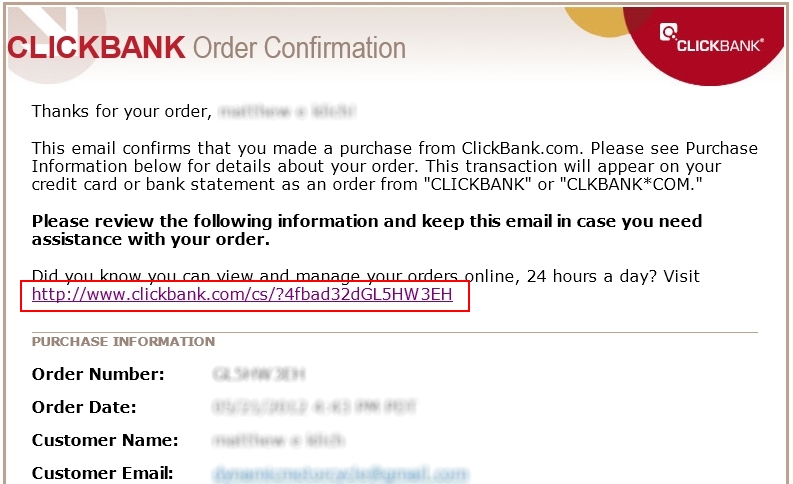 Step 3: Click on "Download"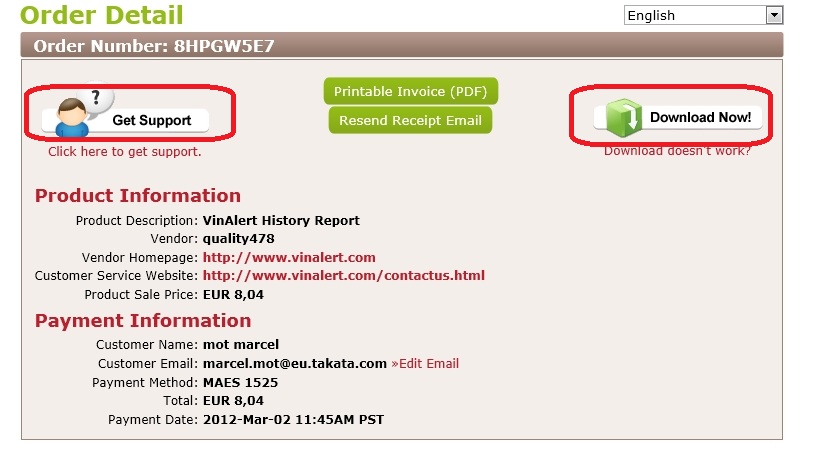 If you do Not have the Email from Clickbank use this link:

https://www.clkbank.com/clkbank.htm
Or Call them at 1-800-390-6035 and ask for a Support Ticket